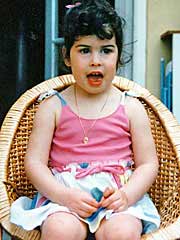 Full Name: Amy Jade Winehouse
Born: 14. Sept. 1983.
Nationality: England
Birthplace: Southgate, London, England
Education: Southgate School (later moved to Ashmole School)
Sylvia Young Theatre School, London (expelled)
The BRIT School, London
Religion: Jewish
Occupation: Singer
This talented British singer is constantly in focus of media and public not just because her singing qualities. Apart from her singing, she is turning heads because of her eccentric and rowdy behavior, as well as because of her heavy consumption of alcohol and drugs. But it seems that fans and partly critics like her rugged charm, brash sense of humor, and especially soulful and jazzy vocals. Her distinctive style, most notably her former signature beehive hairstyle, has spawned imitators and been the muse for fashion designers, most notably Karl Lagerfeld.
Amy´s (and her husband's) struggle with drug and alcohol addiction, as well as self-destructive behaviour, have become regular news today. It didn´t past quite a long time from her five Grammy awards and positive rehab results in London to another problem related to her husband(he overdosed and almost died in prison). But how her life and Amy herself looked like before she became a popular singer?
Amy Winehouse was born in the Southgate area of Enfield, London to father Mitchell (he is a taxi driver) and mother Janis (a pharmacist). She was second child in the family having one older brother named Alex. Amy grew up in the suburb of Southgate and attended Southgate School before she moved to Ashmole School.
Already at age ten, Winehouse founded a short-lived rap group called Sweet 'n' Sour with childhood friend Juliette Ashby. Beside Ashmole School, she attended the Sylvia Young Theatre School when she was twelve years old but was allegedly expelled at fourteen for "not applying herself" and because of piercing her nose. Obviously she was pretty wild at very young age. Sylvia Young Theatre School is a stage school, in Marylebone, London, which provides a clear focus on performing arts (drama, singing and dancing). With other children from that school she appeared in an episode of The Fast Show in 1997.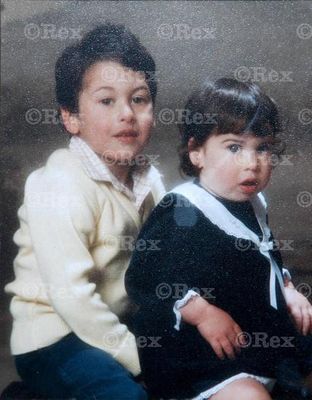 After playing with her brother's guitar, Amy received her first guitar when she was thirteen, and began writing music a year later. It was around this time that she dropped out of school, and for the first time started experimenting with drugs. She began working soon after, including as a "showbiz journalist" for the World Entertainment News Network in addition to singing with a jazz band. She also attended another performing arts school that helped her to make career: the BRIT School in Selhurst, Croydon. The BRIT School is the only one of its kind dedicated to education and vocational training for the performing arts, media, art and design that make performance possible. This school recognises that most of its students intend to make a career in the arts, entertainment and communications industries, and because of that it has its own professional theatre, The Obie Theatre, which can seat audiences of up to 700 people. There are also various dance studios, musical theatre studios and TV and radio studios.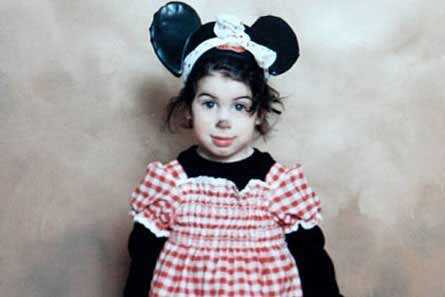 Soon Amy caught her first break when pop singer Tyler James, her schoolmate and close friend, passed on her demo tape to his A&R, who was searching for a jazz vocalist. That opportunity led to her recording contract with Island Records. By the end of 2003, when she was 20 years old, Island had released her debut album, «Frank». With contributions from hip-hop producer and keyboardist Salaam Remi, Winehouse's amalgam of jazz, pop, soul, and hip-hop received rave reviews. The album was nominated for the 2004 Mercury Music Prize as well as two Brit awards, and its lead single, "Stronger Than Me," won an Ivor Novello Award for Best Contemporary Song. Because of great critics, her debut album became popular worldwide pretty soon, and Amy`s international success was guaranteed.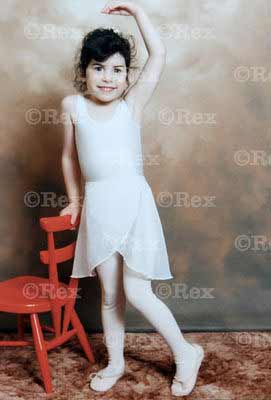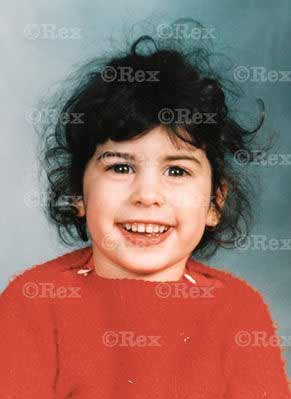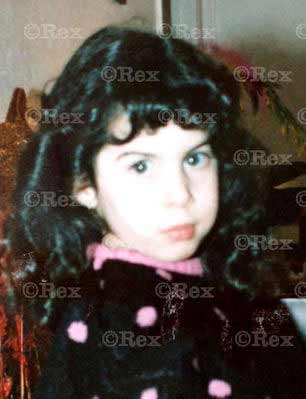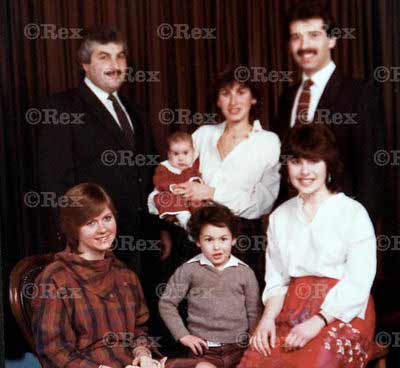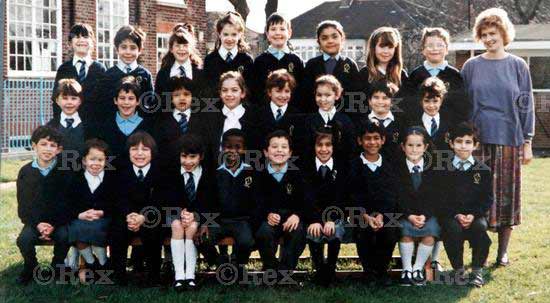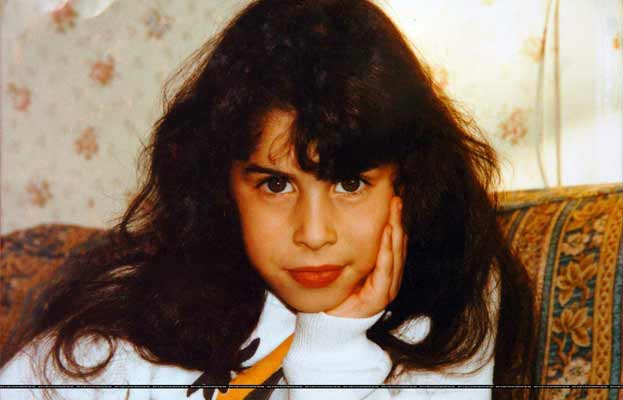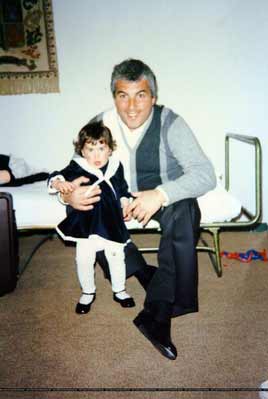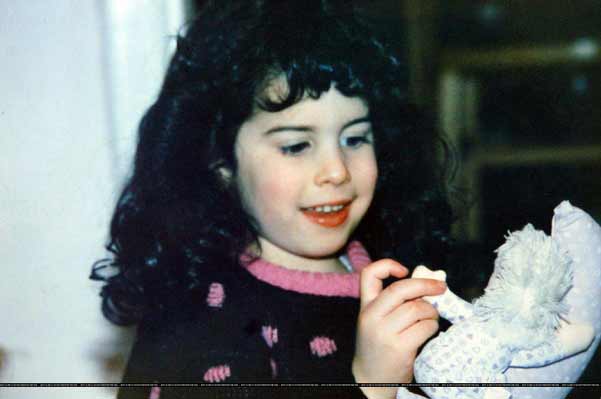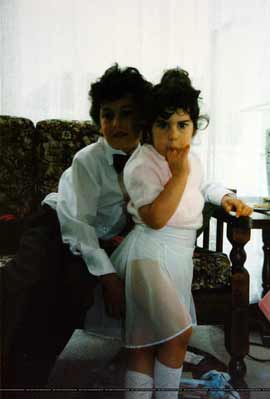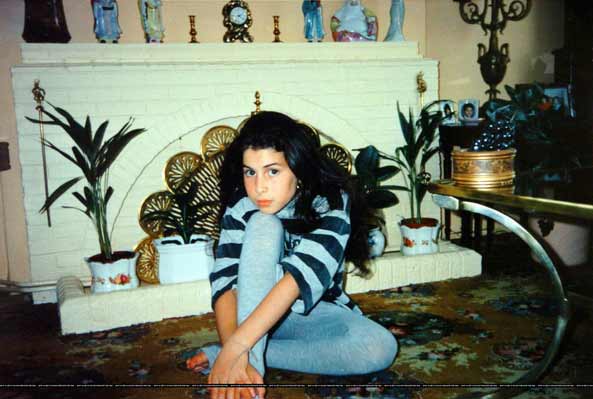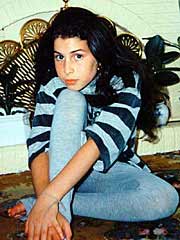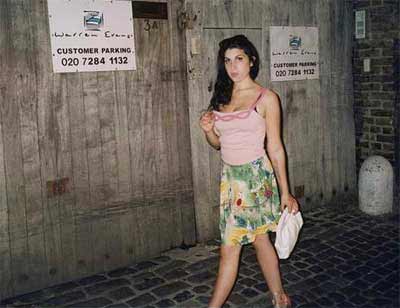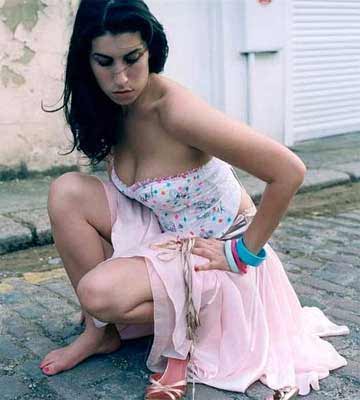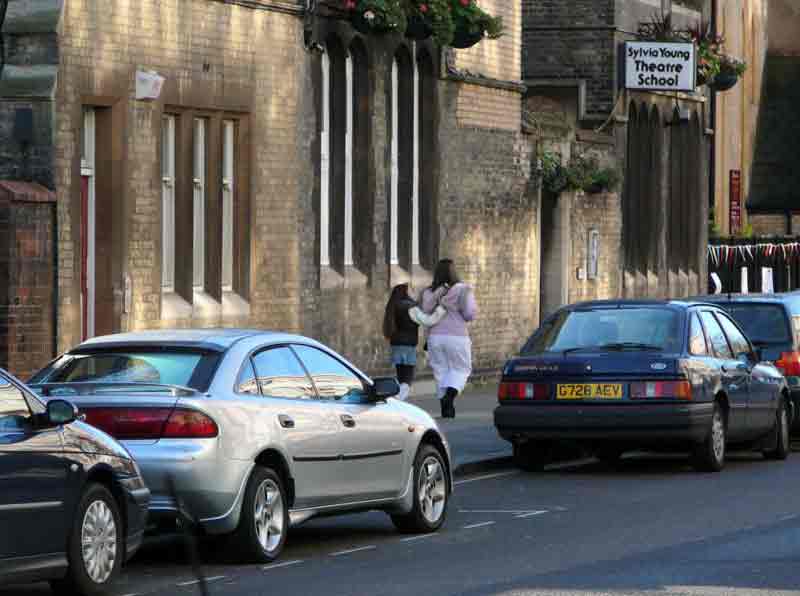 Sylvia Young Theatre School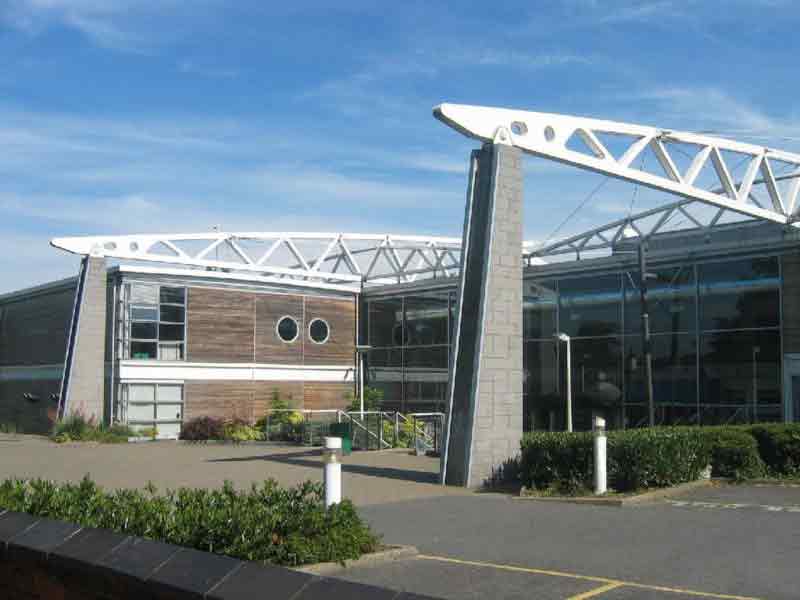 The BRIT School
AMY WINEHOUSE IN SHORT TRIVIA:
Amy Winehouse is an English songwriter and jazz and soul singer.
her mother, Janis, is a pharmacist
her father, Mitchell Winehouse, is a taxi driver
born in the Southgate area of Enfield, London, England
growing up in Southgate, she attended Ashmole School
at around age ten, she founded a rap group named Sweet 'n' Sour (she was "Sour")
Amy has one brother, named Alex
her eye color is hazel

Amy´s height is 5 feet 2 inches
Amy trained at the Sylvia Young Theatre School when she was twelve years old, but was expelled at age fourteen for "not applying herself" and piercing her nose.
she attended the BRIT School in Selhurst, Croydon with singer Katie Melua
received her first guitar at the age of 13.
she is a good friend of Kelly Osbourne
with her first cheque earned with singing, she moved out with childhood friend Juliette Ashby
Amy's debut album, Frank was released on October 20, 2003.
she pierced her nose when she was 13.
her second album "Back to Black" reached #1 in the UK Albums Charts (2006).
won a Brit Award for "Best British Female" in 2007.
her "Back To Black" album was inspired by her relationship with Blake Civil-Fielder prior to their marriage
has constant problems with bulimia as well as alcohol problems
married Blake Fielder-Civil in an unannounced ceremony in Miami, Florida.
her husband threatened to divorce her if she did not check into rehab
has been cleared of bribery charges against her involving her jailed husband Blake Fielder-Civil
banned from normal visits to her jailed husband after he failed a drug test.
admitted to have previously been affected by eating disorders. A little bit of anorexia, a little bit of bulimia. I'm not totally OK now but I don't think any woman is.
was hospitalized for severe exhaustion, causing her to miss a festival appearance in Norway.
will appeal a $714 fine on marijuana possession charges in Norway because she didn't understand that accepting a fine is the same as pleading guilty in the Scandinavian country.
her husband has urged her to take more care of herself after becoming concerned over her skinny figure.
she is friend with singer Remi Nicole.

ranked #2 in Richard Selzer (aka Mr. Blackwell) 's 48th annual Worst Dressed Woman list
was questioned by police in connection with a video which allegedly shows her smoking crack cocaine.
was hospitalized to receive treatment for dehydration during her efforts to beat her drug addiction.
she is a huge fan of Marilyn Monroe – She's been viewing the legendary '50s actress' films on repeat to help her through rehab.
Mary J Blige is hoping Winehouse will get over her drug addiction because she feels the future of music depends on her.
is considered as a style icon by Victoria Beckham and fashion guru Karl Lagerfeld. Beckham says she's original and unique, and Lagerfeld calls her his new muse and the next Brigitte Bardot.
was caught by paparazzi wandering outside her London home early in the morning barefoot and wearing jeans, a red bra and a pained expression.
was forced to have her trademark beehive hairstyle searched for drugs on a visit to her imprisoned husband Blake Fielder-Civil
Amy plans to travel to Jamaica to work with Damian Marley son of reggae legend Bob Marley
while performing at a concert in Birmingham England in November 2007, Amy was booed by the audience, with others walking out in protest to her drunken state
artists who have influenced her style include Nas, Mos Def, Teena Marie, Beastie Boys, Carole King, Mahalia Jackson, The Ronettes, The Shangri-las The Shirelles, Sarah Vaughan, Minnie Ripperton, Dinah Washington, Frank Sinatra, Tony Bennett, The Specials, Toots and the Maytals and Thelonious Monk.

she has a number of old school tattoos of naked women on her body. When asked about them, she was quoted as saying "I like pin-up girls. I'm more of a boy than a girl. I'm not a lesbian, though — not before a sambuca anyway." Her most recent tattoo is the word skank across her neck in response to criticisms in the press that she does not wash as often as normal people.
before 2007 MTV Europe Music Awards, Amy trashed her hotel room in Berlin by throwing furniture and spaghetti at the walls. It was reported that damages cost thousands of dollars worth.
in October 2007 it was revealed that Prince had asked Amy to perform a duet with him for his next album
in her song Rehab, she mentions the names Ray and Mr. Hathaway. These are references to the soul singers Ray Charles and Donny Hathaway.
Amy announced she had been approached by one of the producers of the James Bond movies to sing the main theme of Bond 22.
she missed a crucial rehearsal for 2008 BRIT Awards after discovering her imprisoned husband was trading signed pictures of her for hits of the drug
her song "Rehab" is based on her past refusal to attend an alcohol rehabilitation centre after it was encouraged by her management company.
her favorite artists include Nas, Mos Def, Teena Marie, Beastie Boys, Carol King, Mahalia Jackson and Thelonious Monk.
Amy's favourite cocktail is Rickstasy. That is actually three parts vodka, one part Southern Comfort, one part banana liqueur, and one part Baileys.

earned six 2008 Grammy Awards nominations including "Album of the Year" and "Record of the Year" for "Rehab"
Although she was finally granted an entry visa in the United States to perform at the 2008 Grammy Awards, she remained in London and sang two songs via satellite. During the show, she was awarded five Grammys for "Best Pop Vocal Album", "Record of the Year", "Song of the Year", "Best Female Pope Performance" (for "Rehab") and "Best New Artist"
Amy used her trademark black eyeliner to draw a make-shift bra onto the tattoo of a topless woman on her right arm as she performed via satellite link from London at the Grammys.
Filed under: Celebrities Then And Now | Tags: Amy Winehouse, Music |





(2 votes, average: 4.50)


Loading ...