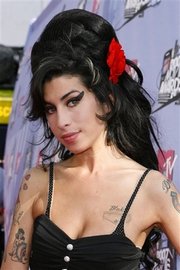 British singer Amy Winehouse maybe didn´t perform at this year's Grammy Awards because the U.S. Embassy has turned down her request for a visa, but she still took remarkable number of awards, straight from London rehab facility.
Winehouse and her acclaimed album Back to Black were nominated in six categories for the 50th anniversary Grammy Awards in Los Angeles last Sunday.
It turned out that from six nominations she won five awards, including Record Of The Year and Song Of The Year for her now-prophetic "Rehab".Winehouse has become as famous for her chaotic personal life as for her music. Since the album's U.S. release last year, she has canceled a number of appearances and performances because of permanent drug problems. Her self destructive way of life caused appearance of sites likethese.

Winehouse is currently in a London rehab facility, where her treatment center stated: "Amy has been progressing well since entering a rehabilitation clinic two weeks ago and although disappointed with the decision, has accepted the ruling and will be concentrating on her recovery."This ruling comes days after an incriminating video clip appeared on Internet.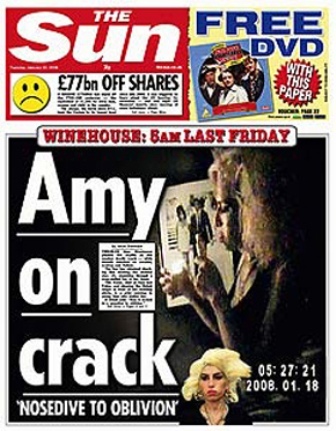 In the clip, Winehouse walks around her home wearing a dark tank top. She speaks to someone on her cell phone, as well as the person shooting the video. At one point, Winehouse proclaims, "I just took about six Valium." The video then shifts to the singer's bedroom, where she lights a glass pipe and inhales; the tabloids claim the pipe was a crack pipe.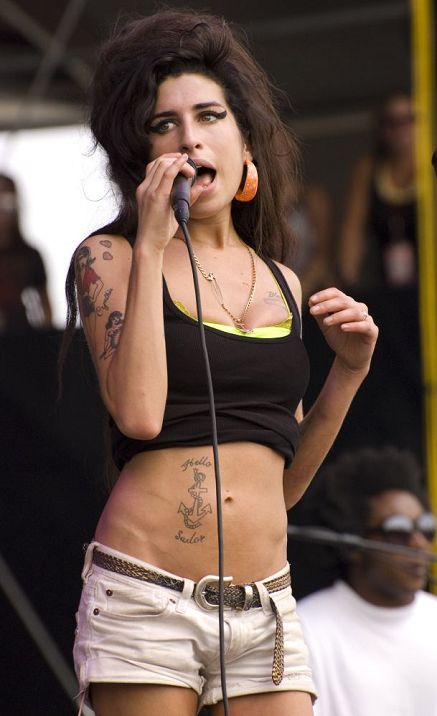 Filed under: Uncategorized | Tags: Amy Winehouse, Music |





(No Ratings Yet)


Loading ...