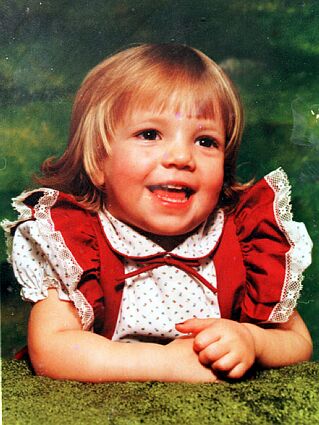 Full Name: Britney Jean Spears
Born: December 2, 1981
Nationality: USA
Birthplace: McComb, Mississippi
Education: NYC Professional Performing Arts School
Religion: Baptist
This famous pop singer was teen idol for years, but at this time she fills many newspapers columns with her wild scandals. Here you can find out details about her life before she became planetary popular.
For more interesting pictures and facts of top celebrities, check Celebrities Then And Now category.

Britney Jean Spears was born December 2, 1981 in McComb, Mississippi. A short time after she was born her parents moved with her and her older brother Brian to Kentwood, Louisiana where her mom still lives today.She was born as a middle child in the family on December 2, 1981. Her parents are Lynne Irene, a former elementary school teacher, and James Parnell Spears, who is a building contractor.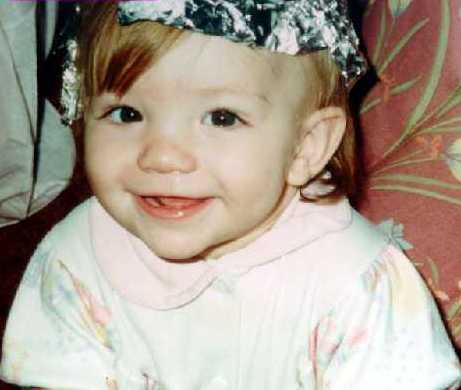 Britney has older brother Bryan Spears (b. April 19,1977), and younger sister Jamie Lynn Spears (b. April 4, 1991). About her brother Britney says that he was frequently keeping her safe and out of trouble, when she was growing up. Bryan works as a manager for the Spears family interests and Jamie Lynn is an actress and singer. In 2005 Bryan was co-producing the TV series Zoey 101, in which Jamie was starring. Recently younger Spears sister announced her pregnancy at age of only 16, which was for some time main news in lot of magazines.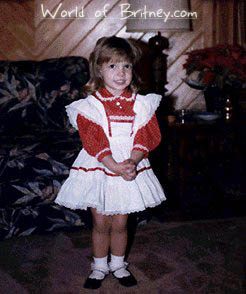 Even as a young child, Britney loved to perform. Her parents Lynne and James raised Britney, Brian and younger sister Jamie-Lynn as Southern Baptists. Britney and her brother used to attend church regularly when they were small kids before Jamie-Lynn was born. By the time she could walk, she was already singing, dancing and she liked to listen to the radio. At age 3 she was taking jazz and ballet classes. With her skills she often became the group leader and joined dance competitions and regional festivals. Music beckoned and Britney started to show her talent by singing for the choir in the local church as well as being a competitor for TV's Star Search.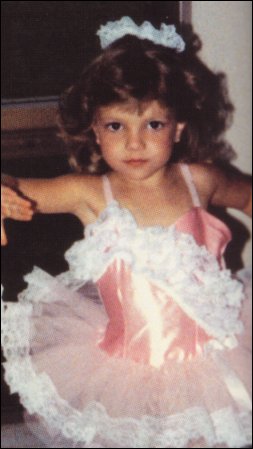 Britney's talent was discovered at about five years old. "It all started when Britney and Lynne (her mom), were in the car and Lynne turned on the radio. Brit started to sing and imitate the singer's style perfectly," said Ginger Simmons. After her family heard this, they started saving their money to give Britney voice lessons. At the age of five years old, Britney decided that singing is what she wanted to do and nothing was going to stop her.
At that time Britney started to perform anywhere she could – at her local Baptist church choir, school and local TV stations. But beside that, she was an accomplished gymnast, attending gymnastic classes until age nine and competing in state-level competition.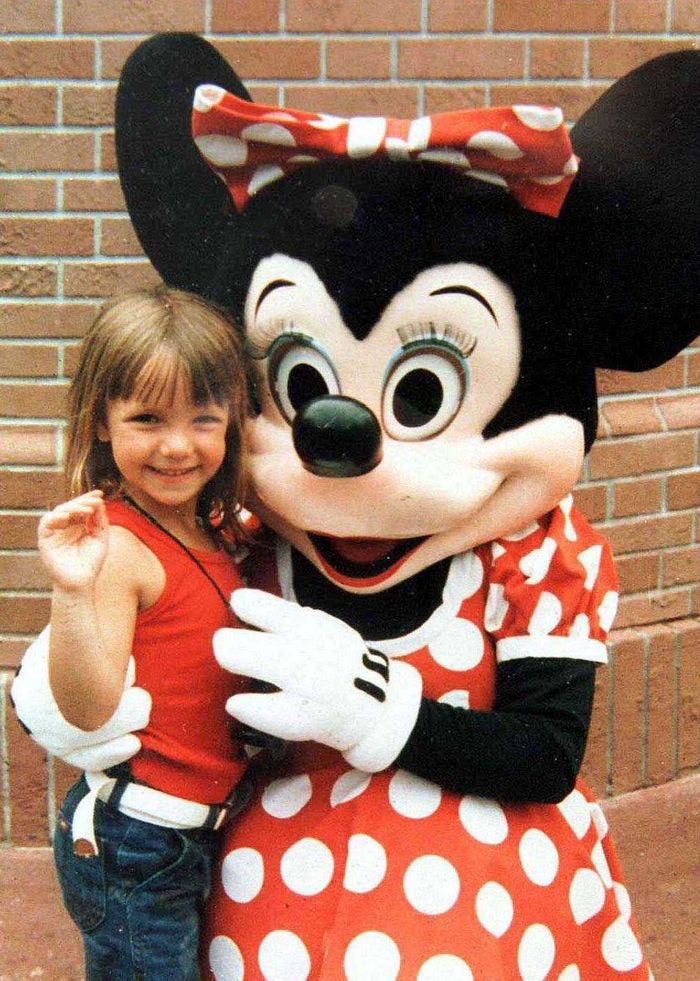 It wasn't long before Britney Spears started gaining major attention. At age eight she auditioned for the Disney Channel series The New Mickey Mouse Club. Although she was considered too young to join the series at the time, a producer on the show introduced her to agent. After New York City agent discovered her, Britney subsequently spent three summers at NYC's Professional Performing Arts School. She also attended the Off-Broadway Dance Center in New York. In 1992, she landed a spot on the popular television show Star Search. She won the first round of competition, but ultimately lost. At age eleven, Spears returned to the Disney Channel for a spot on The New Mickey Mouse Club in Lakeland, Florida. She was featured on the show from 1993 to 1994, until she was 13. Other future celebrities on the show included fellow pop singer Christina Aguilera, ´N Sync members Justin Timberlake and Joshua Chasez, and Felicity actress Keri Russell. It is funny that she was best friend with Christina Aguilera when they performed together on «MMC», because later they are not going to be in best relationships. There are some other interesting rumors during the Mikey Mouse Club that Spears had a secret crush on Justin Timberlake at that time. After the show ended, Spears returned to Kentwood and attended high school for a year.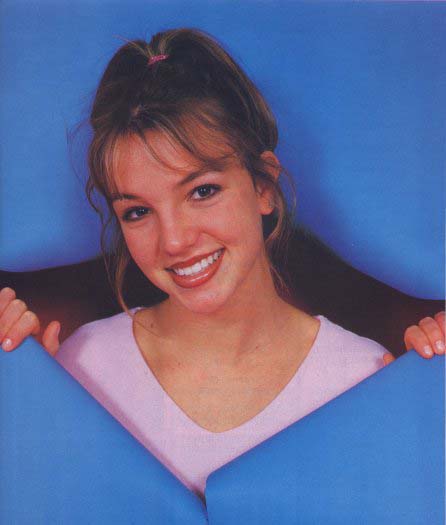 In 1997, Spears briefly joined the all-female pop group Innosense. Later that same year, she recorded a demo solo and was signed by Jive Records. She began a U.S. concert tour sponsored by American teen magazines, and eventually became an opening act for 'N Sync and the Backstreet Boys, and the rest is pop history now.
Just to mention few words abour her marriages – Britney gained headlines for her brief marriage with early days friend Jason Allen Alexander. Married on January 3, 2004, they later annulled the marriage on January 5, 2004. In the same year, Britney also married ex-backup dancer Kevin Federline on September 18, 2004., who is momentally her last husband.
BRITNEY SPEARS IN SHORT TRIVIA:
she was an accomplished gymnast, attending gymnastic classes until age nine and competing in state-level competition
it was rumored that she had a crush on a boy who lives near her called Matt Gillic.
Spears had a secret crush on Justin Timberlake during the Mikey Mouse Club
ended up as the youngest cast member of "MMC" (1989); during the initial audition, shewon the part after Jessica Simpson freaked out at the final question during the initial audition

she was a aerobic instructor at the gym her parents owned
studied at NYC's Professional Performing Arts School
attended Parklane Academy, a private school in McComb, Mississippi until October 1994. She was on the girls basketball team
lived with her brother in an apartment in New York for some time
1996, 1997: Elected junior high most beautiful
likes to wear T-shirts with slogans on them
she came fifth in YM magazine's poll of "Who's breasts would you want the most?"
Britney was voted the 5th most beautiful person in a People online poll in 1999.
"…Baby One More Time" has gone five times platinum
at the year 2000 Grammy awards Britney won 4 awards: female artist of the year, new artist of the year, female hot 100 singles artist,
and female albums artist
first solo artist ever to have a #1 Album and single on the Billboard charts at the same time with a debut
2000: Announced that she will attend college and eventually wants to study entertainment law

is a natural-born blonde. However, she dyed her hair brown in 2003 for a short period
june 2001: Two Texas DJs created a panic for her fans when they falsely reported that the pop princess and her boyfriend, NSYNC's Justin Timberlake, were in a car accident and that she had died in the crash
1/3/04: "Taking a joke too far," according to a statement released by her label, she married childhood friend Jason Alexander at the Little White Wedding Chapel in Las Vegas, but quickly had it annulled
has British ancestry on her mother's side of her family
she is a huge fan of Björk
her shoe size is 6
her favourite cities are Madrid and London
has a tattoo of a small black-winged fairy on the back of her spine
february 2007: After shaving her own head with clippers in a Sherman Oaks (CA) hair salon, she visited a tattoo parlor and got several tattoos. Her weird behavior caused worldwide public attention. Some days later she admitted herself to a California treatment facility, but checked out after less than 24 hours
her favourite sport clubs are Chicago Bulls, New York Yankees
good friends with singer Madonna. They made a song together called "Me Against the Music". The song is on her album "In the Zone"

she is mentioned in the songs "Riot Girl" by Good Charlotte and "Don't Let Me Get Me" by Pink
Britney started dating Justin in 1998 as she supported 'N Sync on a U.S. tour
in her "Baby One More Time" music video, her love interest is played by her cousin
july 2002: Opened a trendy restaurant on East 41st St., New York City, called "Nyla", which is themed around her home state of Louisiana
is mentioned in Eminem's song "The Real Slim Shady" and is spoofed in the song's music video
shares her birthday with Nelly Furtado, Lucy Liu and Gianni Versace
was offered a role in Scary Movie (2000), but was forced to turn it down, due to concert scheduling
2007: Ranked #12 in "Forbes" magazine's "The 20 Richest Women in Entertainment" list, estimating her net worth at around $100 million
2000: Purchased a $1.5-million loft in Greenwich Village, Manhattan, for her brother Bryan
Spears' America Online chat was the fourth most attended individual chat in AOL's history
2006: Was named most searched name on internet search engine Yahoo!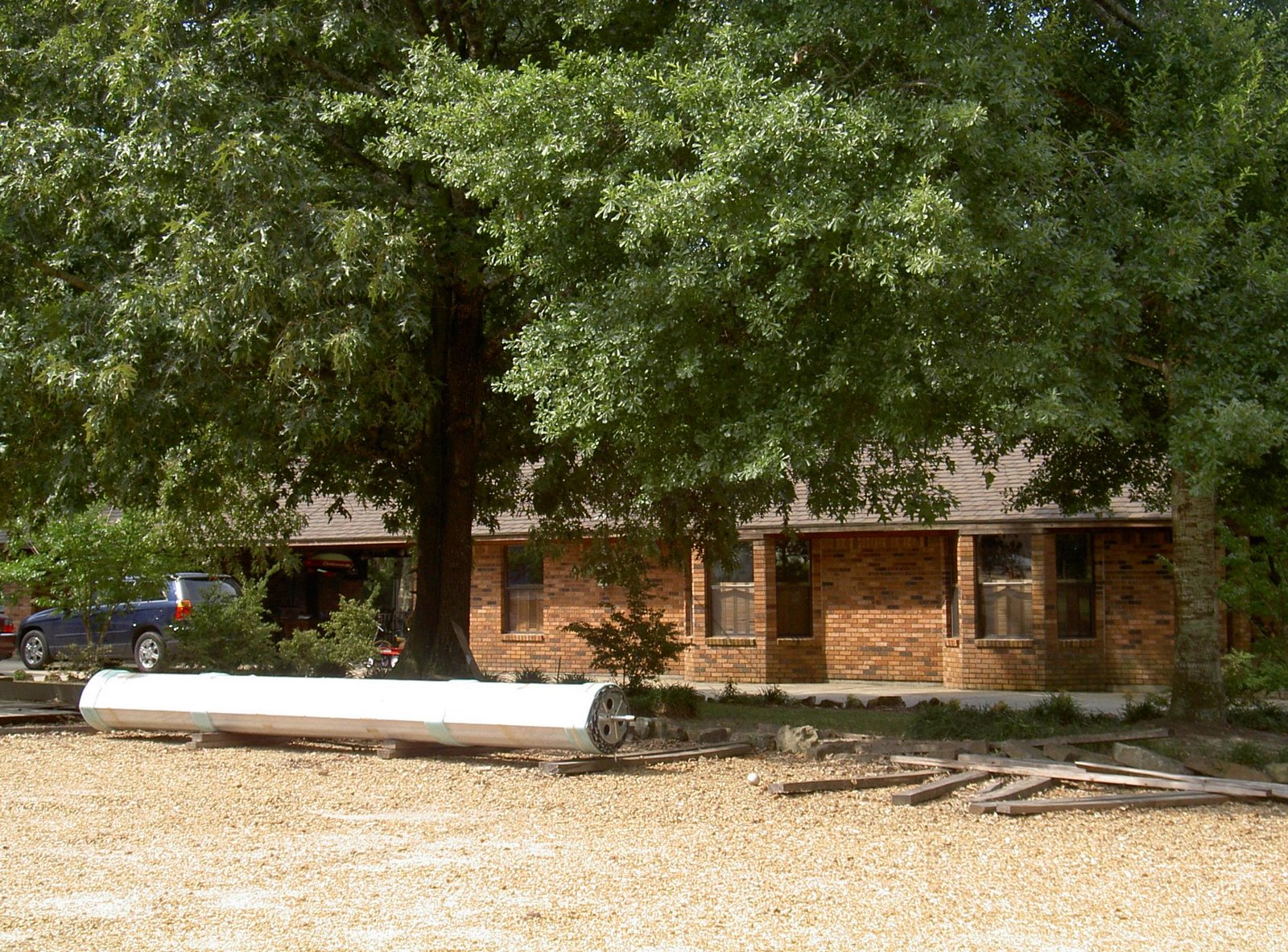 Childhood house in Kentwood,LA.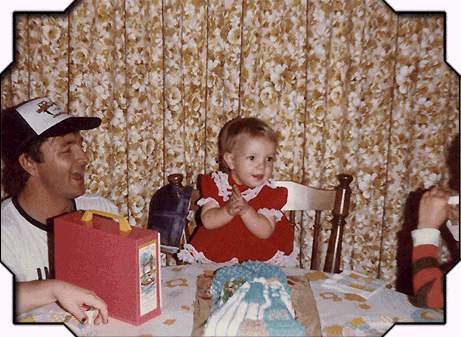 Celebration of Britneys 1st birthday!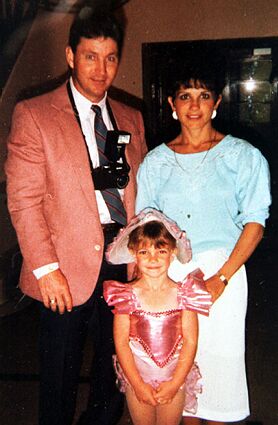 With her parents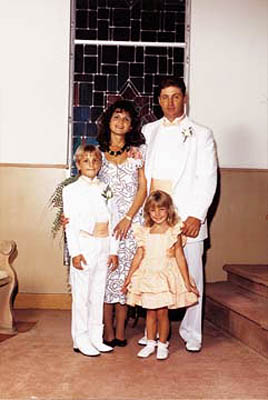 With parents and older brother Bryan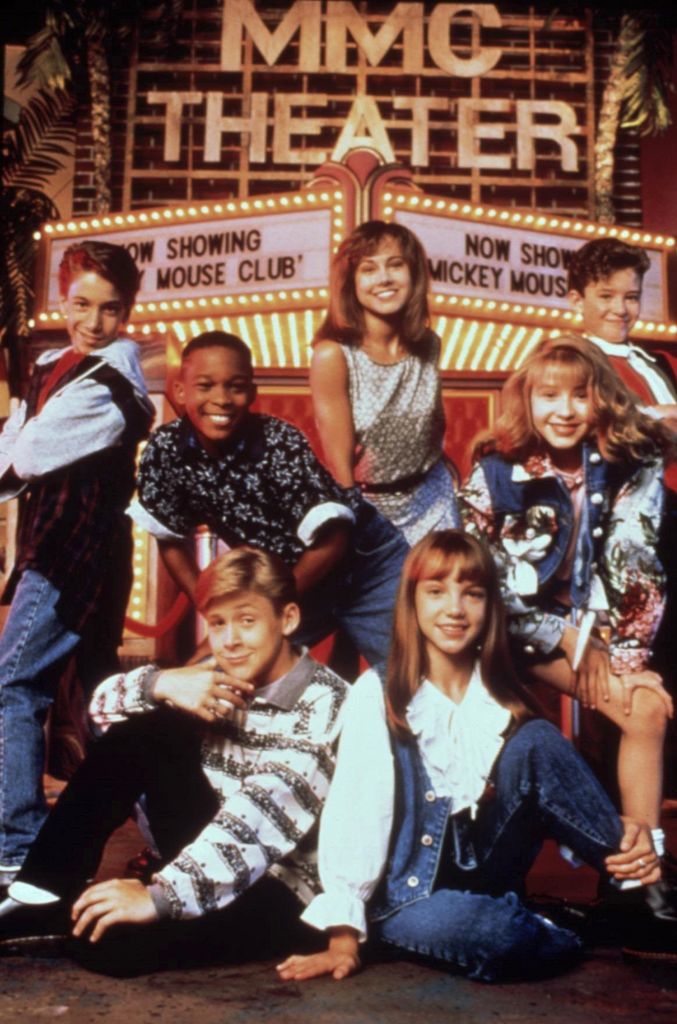 At Mickey Mouse Club, Britney sits on right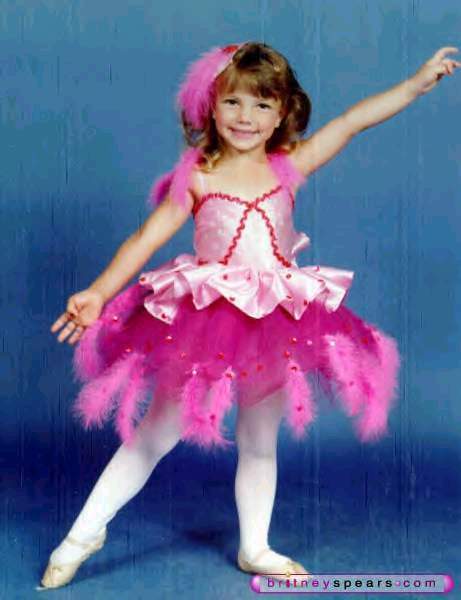 Around 5 years old wearing pink ballet costume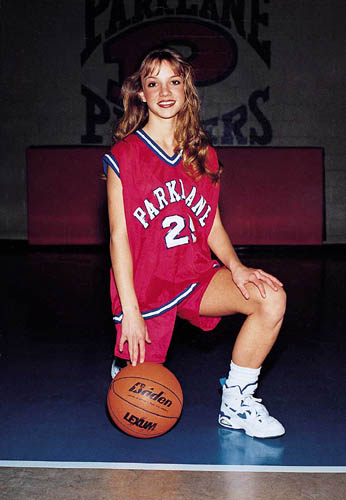 She played basketball in school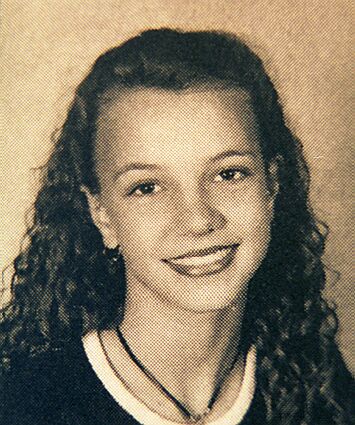 Picture from school yearbook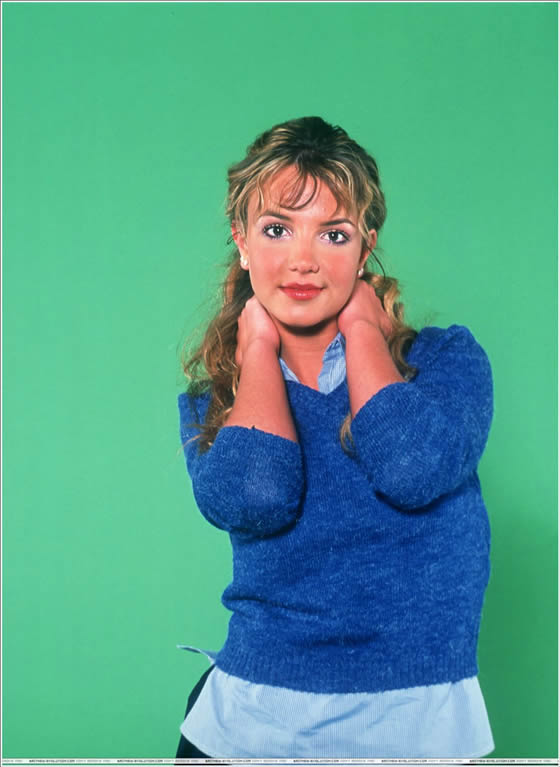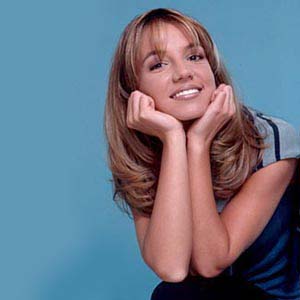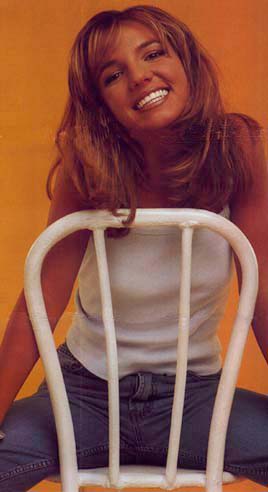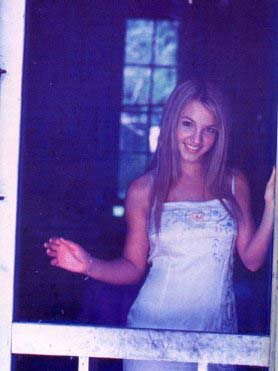 YOUTUBE LINKS:
Britney Spears young pizza commercial:
[youtube=http://www.youtube.com/watch?v=-0K66c_XPBE&hl=en&fs=1&rel=0&color1=0x402061&color2=0x9461ca&border=1]
Britney Spears-Star Search:
[youtube=http://www.youtube.com/watch?v=KYoUi0Cyd88&hl=en&fs=1&rel=0&color1=0x402061&color2=0x9461ca&border=1]
I Don't Care – Little Britney Spears:
[youtube=http://www.youtube.com/watch?v=gSx0qGc128g&hl=en&fs=1&rel=0&color1=0x402061&color2=0x9461ca&border=1]
Young Britney Spears – Mickey Mouse Club:
[youtube=http://www.youtube.com/watch?v=47fMWn8EfeY&hl=en&fs=1&rel=0&color1=0x402061&color2=0x9461ca&border=1]
You can bookmark this article or share it with your frien
ds using button below!
Filed under: Celebrities Then And Now | Tags: Acting, Britney Spears, Music |





(4 votes, average: 4.50)


Loading ...