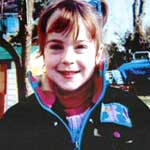 Full Name: Lindsay Dee Lohan
Born: July 2, 1986
Nationality: USA
Birthplace: New York City
Education: Sanford H. Calhoun High School, Laurel Springs School
Religion: Catholic
Occupation: Actress, model, singer
Although she is still only at age 21, Lindsay Lohan became planetary popular long time ago. She started with show business as a child fashion model for magazine advertisement and various television commercials. Because of fact that she became famous practically as a child, she fall into some serious problems with alcohol, drugs and rehabs. This is not unusual with young film or music stars which became overexposed in media and magazines to have such problems. Despite she has recently been involved in a series of personal problems, Lindsay revealed that she's now been signed up to star in a new comedy film. In this post you can read everything about her childhood and Holywood beginnings.
**Check our CTAN category to find out more great facts and rare pictures of your favorite celebrities. Also in Celebrity X category you can try to guess who is celebrity on the picture from childhood, and few short facts are given to help you make an idea who could it be. Be sure to subscribe to our RSS feed and receive always fresh new celebrity facts and pictures. Enjoy!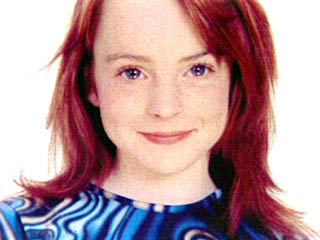 Lindsay Lohan was born in New York City, or more precisely in Bronx (on East 236th Street), but grew up in Merrick and Cold Spring Harbor on Long Island. She is the oldest child of Donata "Dina" (maiden name Sullivan), and Michael Douglas Lohan, Sr. Her mother was a Wall Street analyst before becoming Lohan's manager, and her father was in the pasta business, and after making enough, he went to Hollywood financing independent films, so her family was financially well assured. Michael Lindsay has three younger siblings, all of whom are actors or models: her brother Michael Jr., appeared with her in The Parent Trap; sister Aliana had a small role in Freaky Friday, as did brother Dakota, the youngest Lohan child.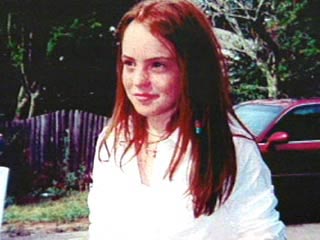 Lohan is of Irish and Italian heritage from her maternal side and was raised as a Catholic. She attended Sanford H. Calhoun High School (public school on Long Island) where she was straight 'A' student, and was especially talented at math and science. Beside her excellent grades, as a student she found some time to enjoy gymnastics, swimming, ice skating, roller blading and biking. She finished her studies at home through Laurel Springs School of Ojai, California.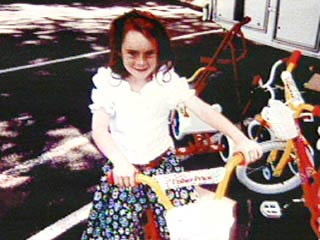 Lindsay began her career with Ford Models at age three, and has been studying dancing and singing since age four. In fact she had the distinction of being the first red-headed child to be signed by the prestigious Ford Modeling Agency. Although in the beginning she didn´t found much work as a fashion model, she persisted and eventually appeared in numerous print ads for Toys "R" Us. She also modeled for Calvin Klein Kids (usually with her siblings Michael and Ali), Abercrombie Kids, and filmed over sixty commercials for The Gap, Pizza Hut, Wendy's, and Jell-O. Despite she just turned 18, Lohan was already featured in such magazines as Vogue, Elle, Bliss (UK), High Club (Bulgaria), and Blenda (Japan).
Filming her ads led to her first movie roles. She won the dual role of the two sisters in "The Parent Trap" after a six-month casting search in the United States, Canada, and Britain. She's also stars in Disney's "Confessions of A Teenage Drama Queen.". She was already considered a show-business veteran in 1996 when she landed the role of Alexandra "Alli" Fowler on Another World. On television, she starred in two movies for Disney—the Wonderful World of Disney's "Life-Size," with Tyra Banks, and Disney Channel's original "Get a Clue" — and in the sitcom "Bette."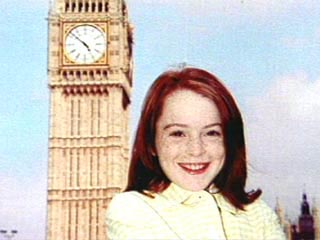 Beside being model and actress, Lindsay tried herself as a singer too. Her first pop single, "Ultimate", appeared on the soundtrack of "Freaky Friday". Her debut album, Speak, was released in December 2004, and peaked at number four on the Billboard 200. By early 2005, it was certified Platinum. Though primarily a pop-rock album, Speak was introduced with the single "Rumors", described by Rolling Stone as "a bass-heavy, angry club anthem".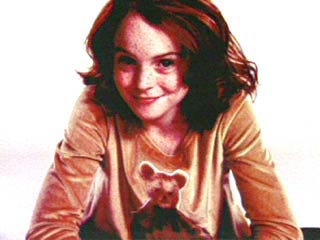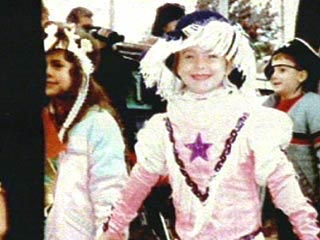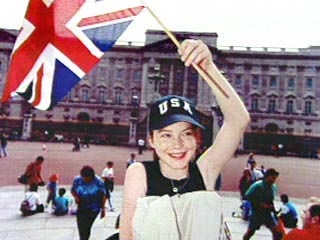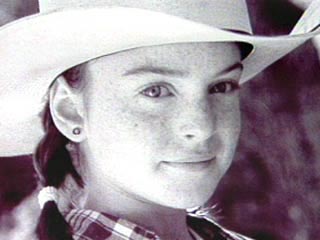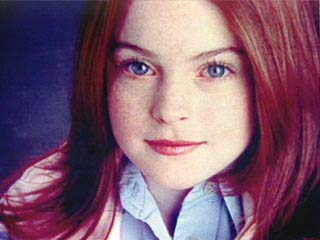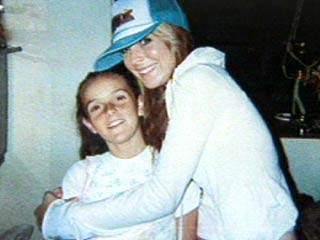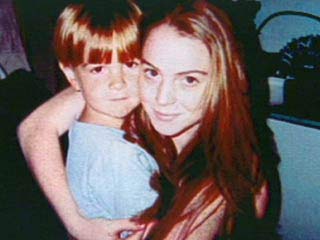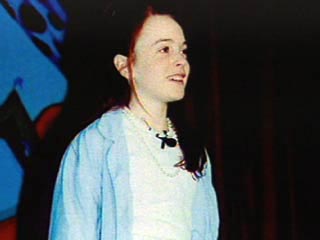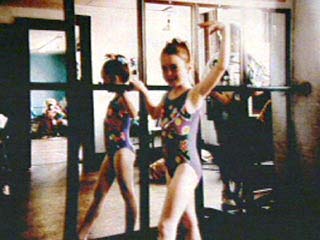 LINDSAY LOHAN´S TRIVIA:
Sister of Michael Lohan, Ali Lohan (aka Aliana Lohan) and Dakota "Cody" Lohan.
Once saved her brother and youngest sibling, Dakota "Cody" Lohan, from drowning.
Lindsay enjoys singing, reading, writing and playing with her siblings.
Her mother is Dina Lohan, née Donata Sullivan, a former Rockette and Wall Street analyst, who now helps managing her daughter's career.
Her father is Michael Lohan, a long-time Wall Street trader who developed his family's multi-million-dollar pasta business, then sold it to pursue funding and development of major studios and independent Hollywood projects.

Lindsay started modeling at the age of three, and was the only redhead child at the agency. She modeled for companies such as 'Abercrombie and Fitch Kids' (A&F Kids) and 'Calvin Klein Kids'.
Lindsay is of Italian and Irish descent.
A straight-A student at school, she excels at math and science. She also enjoys gymnastics, swimming, ice skating, roller blading, singing, biking, reading, writing, and playing with her siblings.
At age 7, she got to dress as garbage ("Things You Find on the Bottom of the Subway") for a Halloween skit on "Late Night with David Letterman" (1982).
Attended the famous school for the stars, Laurel Springs School.
Her favorite food is Italian, Chinese, and Japanese.
Shares a birthday with singer/songwriter Michelle Branch.
Lohan took voice lessons as a girl.

Her real middle name is Dee, but at 2005, Lohan had decided to use Morgan as her middle name because it sounded more professional.
Attended Cold Spring Harbor Jr./Sr. High School on Long Island for several years following her role in The Parent Trap (1998). Her family's home was in Laurel Hollow before moving to Merrick, where she attended Sanford H. Calhoun High School (where Deborah Gibson also attended high school years before) for only a few months before resuming her acting career.
For a short time, she attended a public high school, Sanford H. Calhoun High School, in a suburban town called Merrick on Long Island.
She has worked as a model for Abercrombie & Fitch Kids (A&F Kids) and Calvin Klein Kids.
She dated pop star Aaron Carter for a short time.
Good friends with Paris Hilton and Ashlee Simpson.
Her debut album "Speak" was certified for platinum sales in the USA.
The youngest person to host an MTV Movie Award show, and also the first host to win an award (for Freaky Friday (2003)).

Along with Tara Reid, Paris Hilton, Nicky Hilton, Bijou Phillips, Kimberly Stewart, and Nicole Richie, Lohan is one of Hollywood's most famous party girls
Her idols are Marilyn Monroe and Ann-Margret.
Huge fan of Professional Wrestling.
Rejected playing the character Regina in Mean Girls (2004) because she felt fans would perceive her as arrogant.
Good friends with Mean Girls (2004) co-star, Amanda Seyfried.
Her stylist is Rachel Zoe, who's also the stylist of 'Nicole Richie'.
Is often seen singing karaoke alongside Emile Hirsch, Bo Barrett, Michelle Rodriguez, and Nicole Richie at Beverly Hills hot spot "Guys".
Good friends with actor Simon Cutmore.
According to Lindsay, Sex and the City changed her perspective on dating and sex itself.
Dyed her hair blond for her role in A Prairie Home Companion (2006).
Lindsay has had bronchial asthma since she was two years old.
Lindsay broke her wrist after slipping on water at a Fashion Week party in 2006.
Provides a track on the soundtrack for Freaky Friday (2003), in which she also stars. The song "Ultimate" is performed by her character at the beginning of the movie's end credits.
Admitted on "Last Call with Carson Daly" (2002) that she fell asleep during the premiere of The Released her debut album in December 2004. She co-wrote her debut single, which was "Rumors."

Parent Trap (1998).

Lindsay is allergic to blueberries.
Nicole Richie and David Spade were among the guests at her 19th birthday party.
Watches and studies Marilyn Monroe films.
Has a net worth of approximately $7 million dollars based on her movies, albums, and other works.
Ex-girlfriend of Wilmer Valderrama.
Was the subject of "Lindsay Fully Loaded", a music video by Omovies.
Lindsay's acting role models are Meg Ryan, Bruce Willis, Dennis Quaid and Will Smith.
In June 2007, Lindsay's former bodyguard, Lee Weaver, revealed what life working for Lindsay was like. His tales include reports of how she once attacked a gun-wielding cocaine dealer for ripping her off, slashed her wrists with knives, binged on coke with Nicole Richie and had a series of lesbian flings.

In April 2007, some of Hollywood's biggest stars revealed they refused to work with Lindsay after her refusal to treat her various addictions. Jack Nicholson and Morgan Freeman both told their agents they wanted no part in any film Linsay was attached to because her wayward behaviour brings shame on their profession.
Kevin Federline, Britney Spears' ex, made a romantic move on Lindsay on December 31, 2006 by sending her a text message that said, "We should hang out." Lindsay is said to have responded with a text saying, "Why would I hang out with you?" An offended Kevin replied by calling her "Firecrotch." Oddly enough, in November 2006, Lindsay told Britney that Kevin was "yummy," to which she told her she could have him.
Lindsay filmed commercials for Jell-O, Pizza Hut, and The Gap when she was a child.
Lindsay has smoked since age 15. She took part in the 'Campaign for Tobacco-Free Kids', which aims to prevent teenagers from beginning to smoke. In early 2006, she vowed to quit smoking.
During an alleged July 24, 2007 DUI bust, police were said to have found cocaine in Lindsay's pocket. Headlines were made when Lindsay's reps not only claimed that the drugs weren't hers, but went so far as to say that Lindsay was "wearing someone else's pants at the time."
Lindsay has been romantically linked to Aaron Carter, Jared Leto, Joe Francis, Johnny Knoxville, Mitch Moratza, Ryan Adams, and Wilmer Valderama.
Lindsay traveled to Kenya with the charity organization The One Foundation to visit schools and clinics and help draw attention to poverty and AIDS.
Lindsay's favorite sneaker brand is Nike and Puma.

She describes her perfect date as staying in and watching a movie.
Lindsay wears a size 9 shoe.
She enjoys the music of Maroon 5, Melissa Etheridge, Prince, Simple Plan, Britney Spears, and Mario Winans.
Lindsay's favourite stores are Abercrombie, Sweats Appeal, Steve Madden, Sephora and Prada.
Lindsay is 5'5″ (1.65m) tall. She is 5'7″ while wearing heels. Lindsay's measurements are 36-26-32.
Lindsay has a tattoo on her hip that reads La Bella Vita. This translates to "The Beautiful Life.
She has her navel pierced.
Lindsay is a big fan of Angelina Jolie.
A representative of Lindsay revealed she now wants to endorse bottled water and has been appealing to mineral water brands for sponsorship. An assistant, acting on behalf of Lindsay, contacted Evian's office in July 2007, asking for free shipments of Evian to be delivered to her.
Lindsay was left battered and bruised after taking pole-dancing lessons. She has been having strip-tease training in preparation for her role as a topless dancer in new movie I Know Who Killed Me, but has been finding the work-outs tough.

Lindsay's favorite foods include Italian cuisine, sushi, ice cream, ice cream cake, and chocolate mousse cake. She also likes to drink Pepsi.
Lindsay is friends with Rumer Willis, Bruce Willis' daughter, who is just 2 years younger than Lindsay. Rumer's step-father, actor Ashton Kutcher, reportedly does not approve of their friendship and has asked Rumer not to party with her.
Lindsay has reportedly had crushes on Colin Farrell, Orlando Bloom, Eminem, Josh Harnett, and Johnny Depp.
Lindsay publicly denies ever having gotten breast implants.
At February 2007, Lindsay was driving a white 330 BMW Convertible.
Lindsay opened her house to a complete stranger and let her stay after discovering a young girl couldn't return to her home in New Orleans, Louisiana.
Lindsay was forced to reimburse L20,000 after she lost a Cartier bracelet in London loaned to her for her presenting job at the World Music Awards in November 2006.
Lindsay has fought off rumors of anorexia, and is currently wanting to make a documentary on eating disorders to help young girls realize that it isn't at all the glamorous disease Hollywood makes it look like.
In September 2005, Lindsay purchased a luxury crash pad overlooking Hollywood's Sunset Strip. She paid about $1.9 million for the three-bedroom home, which is in the same building as Matthew Perry.
Lindsay practices Kabbalahism, which is the mysticism of Judaism, like Madonna and Demi Moore.
Filed under: Celebrities Then And Now | Tags: Acting, Lindsay Lohan |





(1 votes, average: 5.00)


Loading ...