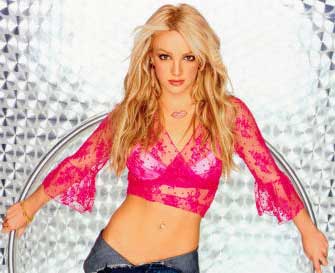 It looks like that Britney Spears is moving back on the right way after last year which was the most difficult for her ever. She ended it with offer to act in low budget film "Memoirs of a Medicated Child" where she was supposed to replace her friend Lindsay Lohan.
The part was originally offered to Lindsay because producers thought she'd be a better actor, but they changed their mind and wanted Britney instead. And after all they claimed that they changed their decision again and took Samantha Falk for the role, while Britney claimed that she had never hear about the movie!

But this time the situation it pretty clear. After appearing in episode of sitcom "How I Meet Your Mother" and excellent critics from producers and public it is confirmed that Britney will appear in few more episodes. Producers of the show are open for new cameo appearances and further collaboration because over 10 million viewers tuned in to watch Britney Spears during her four minutes role. In it Britney Spears played Abby, a shy receptionist in a tattoo-removal clinic, who falls in love with the main character, Ted.
Because of her stunning comeback to the small screen, Britney is now in the center of attention and strongest companies are competing to become proud sponsors of TV show which almost turned off before Britney´s appearance. Beside her relatively new album "Blackout", which sells very well, acting could finally save Britney from herself, and her career continues after all problems that she had recently. And don´t forget to read our post about Britney Spears and check her pictures when she was young.
You can bookmark this article or share it with your friends using button below!
Filed under: Uncategorized | Tags: Acting, Britney Spears, Music |





(No Ratings Yet)


Loading ...