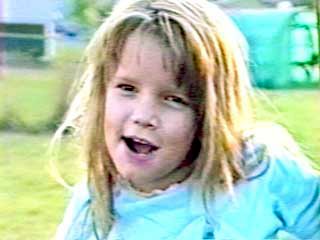 Full Name: Jessica Ann Simpson
Born: July 10, 1980.
Nationality: USA
Birthplace: Abilene, Texas
Education: Richardson North Junior High (graduated in 1995.), J.J. Pearce High School (1995-1998).
Religion: Christian
Occupation: Singer, Actor
I have finally collected the most interesting pictures and things about Jessica and finished this post. Beside Britney Spears and Christina Aguilera, she is one of the most famous pop icons of the moment. She even had similar way to success like the other two mentioned singers. From early auditions to Newlyweds with Nick and her movie roles, everything is on one place…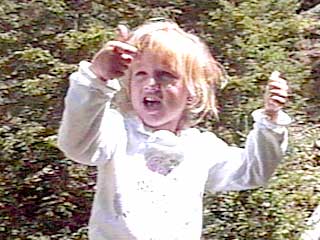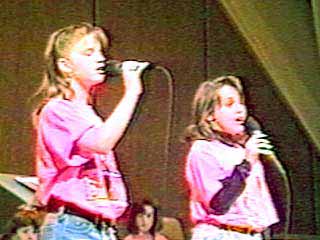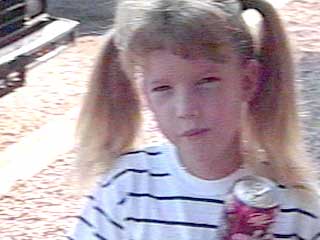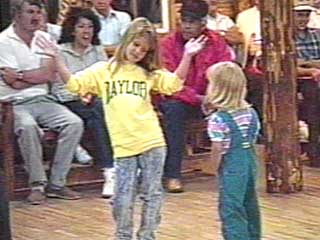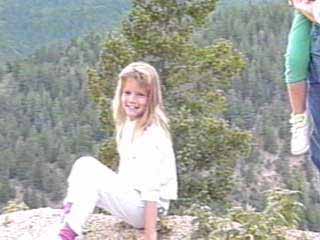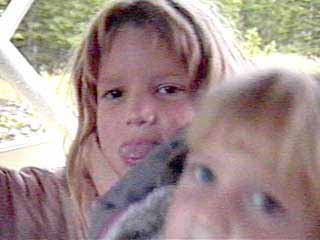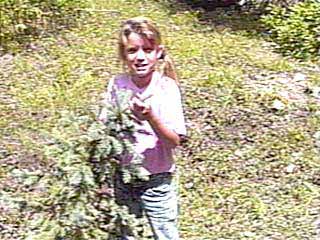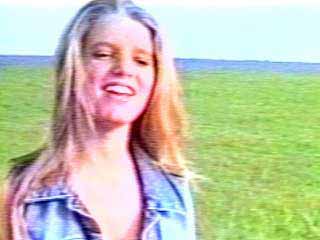 Jessica Ann Simpson was born July 10, 1980, in Abilene, Texas. She is an American pop singer and actress who rose to fame in the late 1990s. She has also begun working as an actress.
Jessica is the older sister of Ashlee Simpson, an internationally successful pop rock singer and actress.

Her dad is a psychologist and minister at a Baptist church in Texas, and also manages her musical career and her official website.
She attended Richardson North Junior High( she graduated in 1995.) and J.J. Pearce High School(1995-1998).
She began singing at her local Baptist church.
She auditioned for the Mickey Mouse Club and made it to the finals at the age of twelve; in 1992(but the roles were later given to Britney Spears and Christina Aguilera).
Jessica is just five feet, three inches tall, and she is a natural brunette.
Jessica signed with Columbia Records in 1998.
Jessica and her ex-husband Nick had their own reality show on MTV for three seasons called Newlyweds: Nick & Jessica.
After Newlyweds began airing, Jessica's album sales skyrocketed.
Jessica married to Nick Lachey on October 26, 2002.
Jessica is a devout Christian; she was against premarital sex, and waited until she and Nick were married.
Refused to sign a pre-nuptial agreement with pop star husband Nick Lachey because she'd happily give him half of everything if their marriage doesn't work out.
Jessica and ex-husband Nick Lachey officially announced they were separating on November 24, 2005.
She reportedly dumped Nick in an email.
Simpson reportedly told Jane magazine in October 2006 that she knew her marriage to Lachey was over when he refused to join her on a charity trip to Africa, even though it was on their third wedding anniversary
Simpson and Nick Lachey's Newlyweds mansion is bought by Malcolm in the Middle teen actor Justin Berfield (for $3.75 million).

Jessica and Nick completed the splitting of their assets following their divorce. Their settlement was completed in December 2006.
Covered "Let Him Fly by folk singer Patty Griffin, the song that made her "cry like a baby" after splitting from Nick.
Simpson received increased publicity following her divorce, reportedly having romances with her Employee of the Month co-star Dane Cook and Maroon 5 frontman Adam Levine.
Her next date was John Mayer for over nine months. Dating rumors started in August 2006 with a People magazine article, but kicked into high gear when Simpson and Mayer spent New Year's holiday together in New York City, both attending Christina Aguilera's New Years Eve 2006 party.
Her manager father Joe has given his personal approval to his daughter's romance with John Mayer, insisting he is a big fan of the Grammy-winning star.
Jessica was only 14 years old when she released her first album.
Simpson released her first single, "I Wanna Love You Forever," which peaked at #3 on the Billboard Hot 100 in 2000.
Jessica is a close friend to the musical group Destiny's Child.
She used to have a crush on Justin Timberlake.
Jessica beat out Britney Spears for the role of Daisy in the movie The Dukes of Hazzard.
Her favourite tv show is Dawson's Creek.
Jessica discovered that she is allergic to cheese, wheat, tomatoes, corn and hot peppers, chocolatea nd coffee.
In August 2007, Jessica broke her nose on the set of her movie Major Movie Star after she fell over, accidently hitting herself in the face with a gun.
Jessica claims to be a big Shakespeare fan. When she went to London, the first place she went was the famous Globe Theatre.
Pretty Woman is Jessica's all-time favorite movie. Beside this her favorite movie is anything romantic or anything with Julia Roberts. Her favorite actor is Brad Pitt
Her favorite singers are Mariah Carey, Whitney Houston, and Celine Dion.
She is addicted to high heels, even donning them to the beach.
Jessica says that Angelina Jolie has inspired her to adopt children.
She donated a minivan she won at the MTV Video Music Awards in 2006 to an orphanage in Mexico.
Jessica performed at George W. Bush's inauguration.
On the set of Blonde Ambition, she has to have her movie lines fed to her by a microphone in her ear – because she is struggling to remember them.
Although she plays the "dumb blonde" on camera, Jessica claims to have a high IQ.
Was in tears after forgetting the words to Dolly Parton's song "Nine to Five" she was performing at a star-studded bash in Washington DC.
Jessica has a dog called Daisy, that she named after her role in Dukes Of Hazzard, that's a Maltese/Poodle mix (the breed name is called "Maltipoo").

In 2004, Jessica had eye surgery to correct her vision.
Jessica is insecure about having short legs, which are not proportional with the rest of her body.
She likes lovers with imagination, and loves to kiss with eyes open because she can take in the entire situation and knows if she's enjoying it or not.
She launched her own range of sexy lingerie.
Voted pop music's sexiest-eyed star, according to a Rohto V. Sexiest Eyes Survey.
Has signed with Epic Records, ending a seven-year deal with Columbia Records.
Jessica Simpson and Nick Lachey were left red-faced when Chris Rock jokingly blasted them for kissing during his act. The celebrity pair were part of the audience at Rock's stand-up show at the Laugh Factory in Los Angeles and decided to occupy their time in the balcony with some physical intimacy. Rock warned the embarrassed couple that he'll blame them if he makes any major mistakes when he presents the Oscars on February 27, 2005
Plans to avoid deep, dark movie roles because she's on a mission to make people happy.
She was briefly hospitalized in Chicago for a stomach virus while shooting a segment for The Oprah Winfrey Show.

Jessica aced a legal battle with fitness company Speedfit, after disagreements over the singer's workout style in an exercise video.
Jessica's favorite place to relax is in a hot bubble bath.
Some of Jessica's favorite things are sour Skittles, vanilla ice cream, Velveeta cheese dip and chips, chicken-fried steak, the cartoon Scooby-Doo and the board game Scattegories.
Simpson guest starred on Fox's That´s 70´s Show in an episode titled Your Time Is Gonna Come – the singer appeared in a total of three episodes of the popular comedy series as Annette, Kelso's hot new girlfriend from California.
She is paranoid about the size of her bottom and gets enraged when it is mocked by her Dukes of Hazzard co-star Johnny Knoxville.
In July 2007 Jessica enrolled in a boot camp in Louisiana, in order to prepare for her role in the film, Major Movie Star. The camp teaches people how to salute correctly, perform drills and other army requirements.
Jessica turned down a part in Coyote Ugly.
Has emerged as the clear frontrunner in the race for the role of Daisy Duke in the movie version of classic TV series Dukes Of Hazard (beating Britney Spears and other competitions).

Jessica's first movie, The Dukes of Hazzard, opened at no.1 in the box offices, and earned $31 million on its opening weekend.
During filming the Dukes Of Hazard, she was required to break a pool cue by whipping it across a man (a stunt)'s back repeatedly. Unfortunately, she started attacking wrong the person.
Jessica is the "oldest" of the four current famous "pop queens" in music (the others are Britney Spears, Christina Aguilera and Mandy Moore.
Jessica is good friends with Jewel.
Jessica stars in a Ice Breaker's Liquid Ice commercial with her sister Ashlee.
Doesn't have a problem with remarks her dad made in a past interview about her breasts. Her father Joe Simpson infamously told a magazine in 2004: She's got double D's; you can't cover those suckers up.
Raised in strict Christian upbringing, Simpson admits she barely goes to church and reads the bible anymore.
People magazine has pulled its sponsorship for Jessica and Ashlee Simpson's MTV Video Music Awards after-party reportedly because of Jessica's outrageous demands.
Denied reports that she had a fling with Fred Durst in Las Vegas.
Jessica's clothing line Princy is named after her childhood nickname, "Princess."
Jessica's friends call her "Jess" for short.
Police were called to control crowds when thousands of fans turned up to meet Simpson at a Massachusetts store on Thursday night where she was hosting an album signing at the Wal-Mart in Danvers.

Jessica's favorite book is Message in a Bottle by Nicholas Sparks.
Jessica and her sister Ashlee both love the music group "Maroon 5."
She sued California jeweler Inspired Silver for illegally using her image in ads.
Jessica did a remake of the song "These Boots are Made for Walking," for her movie The Dukes of Hazzard.
Jessica's best friend and personal assistant is Cacee Cobb.
She denied reports she fired Cacee Cobb because she was involved with her ex-husband, Nick Lacey, insisting it was Cobb's decision to resign and move on with her work.
As of 2006, Jessica finished a video for her new song "Public Affair." Jessica let some of her hollywood friends be in the video such as Eva Longoria, Ryan Seacrest, and many more.
Jessica and Eva Longoria share the same hairstylist: Ken Paves.
She appeared on the cover of GQ magazine wearing camouflage pants, an American flag bikini top and military dog tags.

Was sued for $100 m
illion by the Tarrant Apparel Group that licensed her name for a line of casual wear, claiming she refused to properly endorse the sensibly priced range in public.
Jessica said in an interview that she would like to adopt before having her own children..
Jessica's song "These Boots Were Made For Walking" was rewritten for a Pizza Hut commercial. Jessica sang the rewritten song for the new Cheesy Bites Pizza in the ad.
Has fired back at Christian critics who have blasted her raunchy new video ˝These Boots Are Made For Walking¨ for being too sexy, insisting they should be more accepting.
Jessica's favorite song is "Take My Breath Away," originally recorded by Berlin.
Jessica's favorite flowers are hot pink colored roses.
Jessica's beauty line "Desserts" is actually edible body products.
Says she was stung when ex-husband Nick Lachey jumped back into dating after their high-profile breakup.
She says she's in no hurry to get pregnant.
Is facing a barrage of criticism from humanitarian agencies after she cut short her charity trip to Africa to go on safari instead.
Has signed a $10 million licensing deal with Andrew Sports Club to develop her own fashion line.
In November, 2007, Simpson began dating Dallas Cowboys quarterback Tony Romo.
In October 2007, news outlets reported that Simpson was planning to move to Nashville, Tenn. She had secured a recording deal with the Nashville division of Columbia Records, a SonyBMG label.
In late March 2008, Nashville sources speculated that Simpson was the buyer of a $3.5 million home in a gated community in Nashville. That rumor turned out to be false, however, as the buyers were actually Nicole Kidman and Keith Urban.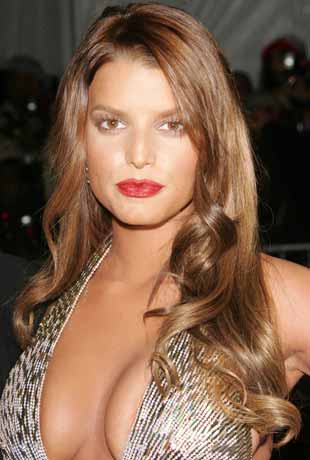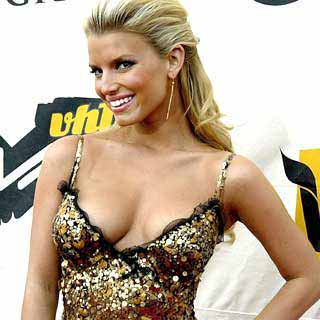 Filed under: Celebrities Then And Now | Tags: Jessica Simpson, Music |





(3 votes, average: 3.67)


Loading ...