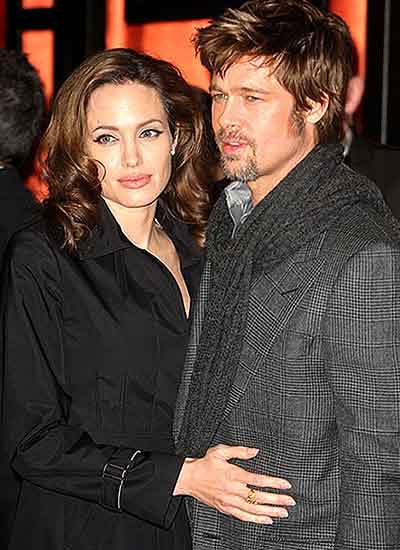 I recently wrote stories about Angelina Jolie`s and Brad Pitt`s childhood and their way to fame. Their life is surely full of superlatives, but I have found this interesting fact that they're holding one new record now!
The Guinness World Records has named Angelina and Brad the "Most Powerful Actor and Actress in Hollywood" taking the titles from Tom Cruise and Jennifer Aniston. But the list doesn't stop there! Samuel L. Jackson holds the record as the "Highest Grossing Actor" with a total gross of $7.42 billion over his movie-making career.And Miley Cyrus can thank her Hannah Montana/Miley Cyrus: Best of Both Worlds Concert Tour for gaining her the tour title of having the "Highest Grossing Movie of a Music Tour." The tour earned $53.4 million in just two weeks!And no celebrity list would be complete without Oprah Winfrey. Guinness says Oprah has the "Highest Annual Earnings by a TV Talk Show Host," with a stunning $225 million!
According to: http://www.etonline.com/news/2008/09/65550/index.html
Photo: Fredrick M. Brown / Getty Images
Filed under: Uncategorized | Tags: Angelina Jolie, Brad Pitt |





(No Ratings Yet)


Loading ...