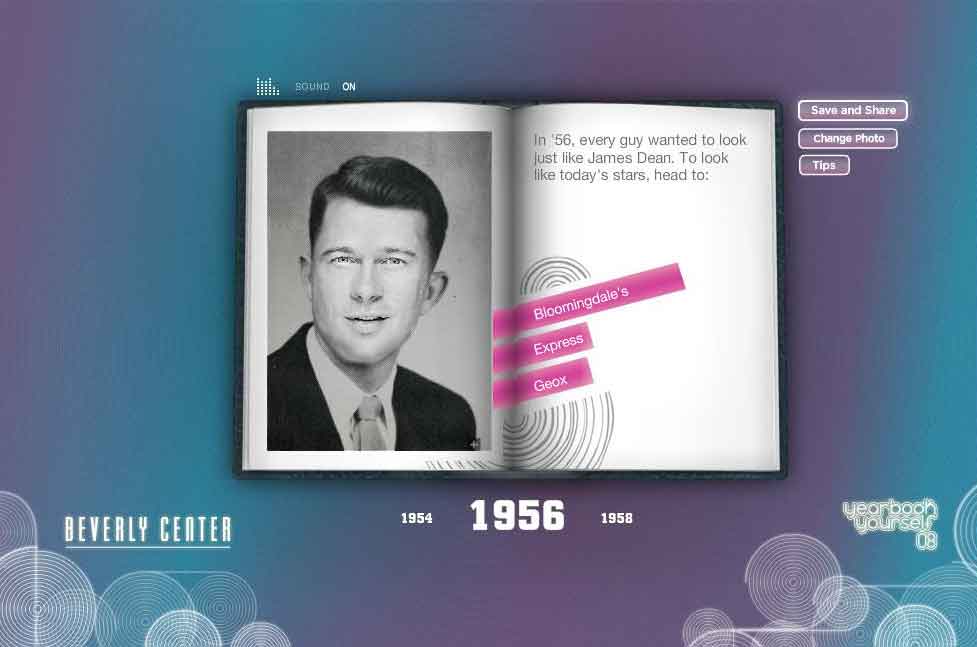 This one will go straight in the fun category, when we collect few more funny posts and open it;). This is one of the coolest applications lately which can be very useful together with pictures of celebrities from this blog.
If you didn`t hear about this one yet, with Yearbook Yourself you can upload your photos and see yourself with classic hairdos and outfits through the decades. In just a minute or two your original picture is gonna be transformed in classic "That`s 70 show" style.

But why else is Yearbook Yourself so special? Because when you finish with your or picture of your friends, lot of other ideas are coming up on my mind.
Celebrities Then And Now has already lot of nice pictures of celebrities when they were young and today, and there will be more and more constantly. So use your imagination and do whatever you want with these pictures. Try it with your favorite celebrity`s face, and see the difference from original yearbook photos which you can find around on the blog. You can even try to yearbook already yearbooked picture:).
On this picture I tried with some old Brad Pitt`s photo and this is what I got. Try yourself and when you see all these nice haircuts, you wont stop laughing. Send me your best pictures and I`ll post most interesting ones. Enjoy!
Filed under: Uncategorized | Tags: Funny |





(No Ratings Yet)


Loading ...