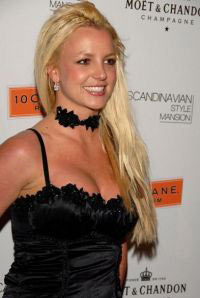 I was preparing new post about next celebrities childhood and break through to worldwide fame, when I found this one. I couldn´t resist to share it with you, because it is really awesome.
It seems that the latest stop on Britney Spears' Circus tour featured a little bit too much smoke, and probably not enough mirrors. Britney has issued an apology to all ticket holders of last night's Vancouver show after smoky conditions on stage led to a 30 minute delay of the concert. Delay occurred just after three songs when Spears walked off the stage without any explanation, leaving the angry crowd to sit and wait in the dark arena.

An announcer finally explained that building was awfully smoky, so conditions became uncomfortable and unsafe for the performers, including Ms. Spears. Official persons also claimed that smoke was believed to be from cigarettes, not marijuana, like it was initially said.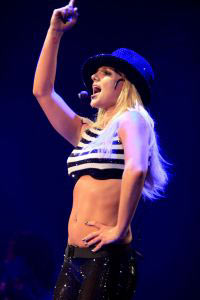 "We want to apologize to all the fans who attended our Vancouver show tonight for the brief pause in Britney's set," reads a statement on Spears' blog. "Crew members above the stage became ill due to a ventilation issue."
It seems that new problems are always waiting for Britney. Next Celebrity Then And Now post is going to be online really soon, with rare handpicked pictures and facts from its childhood. Come back and see who is going to be next, and in the meantime you can watch juicy pictures and read interesting things about Britney´s life before success here, or choose some another featured celebrity. You can also try out our new feature called Celebrity X and guess who it is, according to image from that celebrities early childhood and few basic facts.
Filed under: Uncategorized | Tags: Acting Britney Spears, Music |





(1 votes, average: 4.00)


Loading ...