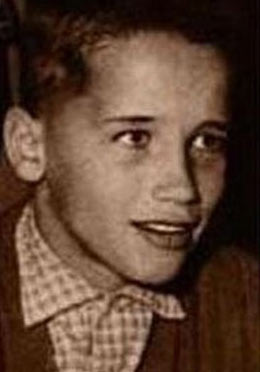 As you can see, today we were working on visual identity of Celebrities Then And Now, and brand new design is here to please your eyes. I would appreciate all kind of suggestions and comments about it, so please tell me what do you think. Do you like new design as much as I do? Or is it just average on your opinion?
I was planning to upload post about childhood of one sports celebrity, as I said few days ago. But I had lot of work on site, so I decided to finish it tomorrow, because I want to do it perfect. For that reason, today we have another Celebrity X issue, just to broaden a little bit your choice of guessing your favorite celebrity.
Boy on the picture is future Hollywood action star, which today resides in California. Once again I can`t tell you too much, because you will get it too easy. But let me reveal you few interesting facts from his childhood. Growing up in a small, isolated village in Austria, he turned to bodybuilding as his ticket to a better life. Few years after his bodybuilding breakthrough he went to America to make his name in motion pictures. The last and most important fact is that today he is one of that celebrities elected to political function. Okay, I've already told you too many facts, so check your answer now.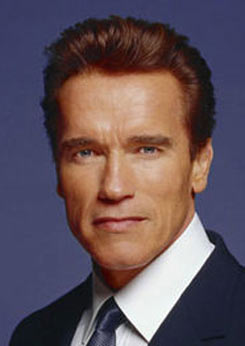 First he was successful bodybuilder, than Hollywood celebrity, and today the Governor of California. Of course, it is one and only, Arnold Scwarzenegger.
Because of his impossible name and thick accent, success eluded him for many years. At least until he found the tailor-made role of Conan that he truly came into his own as a performer. The rest is history now, and probably everybody know at least 5 movies where The Governator acted. But soon you will found out everything interesting about his childhood in Austria, and see most fun pictures of him, when he was kid in his Celebrities Then And Now issue.
Filed under: Celebrity X | Tags: Acting |





(2 votes, average: 4.50)


Loading ...