We had some problems with our older articles like that one about Britney Spears, Lindsay Lohan or Snoop Dogg. For some reason Blogger was showing post inappropriate and I was trying to fix it yesterday, so I couldn`t find time to upload new Celebrity X issue with fresh celebrity childhood picture. But today everything should be fine and article is finally in front of you. Maybe this one is going to be a little bit harder to guess, but it is really fun when you find out who it is. Who could ever say that this little boy on the left is going to become famous Hollywood actor, which will be ranked by Forbes magazine as the world's most powerful celebrity in 2006?
Maybe the most famous movie where he acted is that one in which he played the role of a heroic naval pilot. Telling you the name of the movie should be too much, so try your best and guess who is it now.

If I mentioned that the name of that extremely popular and successful movie from 1986 is Top Gun, I am pretty sure that all of you would say the name of its main actor that second. But did you know that his real name is Thomas Cruise Mapother IV? During his childhood, Tom Cruise was moving with his parents all the time, which resulted that, all in all, Cruise attended eight elementary schools and three high schools. He finally graduated from Glen Ridge High School in New Jersey in 1980. Soon after his graduation he started to collect film roles, and when his exceptional talent was discovered in small roles, he ended like one of the most famous actors of today. Soon you will be able to find out all about his childhood in one of next Celebrity Then And Now issues.
Tom Cruise with Kelly McGillis as Maverick in legendary Top Gun and today.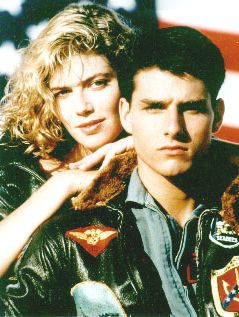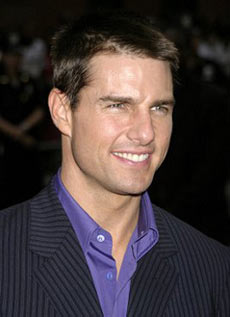 **For more interesting pictures and facts about top celebrities, visit Celebrities Then And Now category.
Filed under: Celebrity X | Tags: Acting |





(3 votes, average: 2.67)


Loading ...