For the third day in a row rainstorms are raging in the city, so I am really tired from all that bad weather. At least tomorrow I am going to Italy for a weekend, and the weather forecast is finally optimistic. It should be really nice long weekend with my girlfriend in Venice, and I`ll manage to escape from this monsoon climate. This trip is the reason why probably there will be no updates for next two days, so come back at Monday, and try to guess who is our new Celebrity X. Next week we are preparing fresh Celebrities Then And Now issue, as well as present you one totally new category. It will be really awesome, so don`t forget to come back and see all that new stuff.
After this little intro we can move on to the main point of this article. Today I decided to publish gallery with some of the best funny celebrity pictures. Maybe picture from the last post was one of the funniest celebrity pictures from childhood that I saw lately, but this funny celebrity faces are going to delight you for sure. One by one, here is handpicked gallery with funny celebrity pictures collected all over the Internet.
There is no doubt that George Clooney is fit and probably goes to gym on regular basis, but he really doesn`t need poses like this one to prove that. As you can see on the first picture, this weird pose looks like he is on some "stupidest jump in the water" contest.

When we see Brad Pitt on this picture, we can easily conclude that he is probably speaking about some deep intellectual theme during this interview.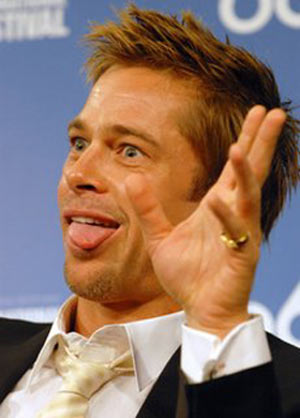 And when speaking about Brad, why not to mention his better half, Angelina. Unique as always, she has special way of communication with photographers.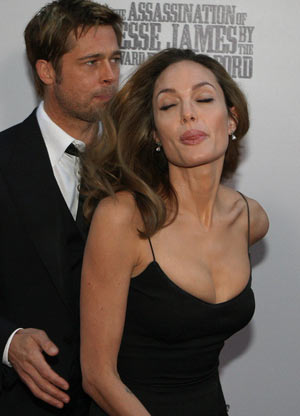 But looks like Amy Winehouse doesn`t have any kind of communication with photographers at all. On this picture, we can just read surprise on her face. And an example for young girls how not to use makeup.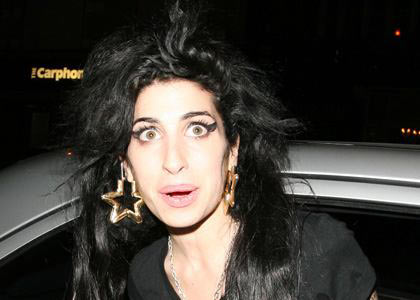 Speaking of surprises, Jessica Simpson has few awesome pictures, where she is showing us school example of face expression how to properly be surprised.
Tom Cruise also has few funny faces in his bag. And can you imagine what kind of horror story is he talking to the audience on the last picture?
Maybe she was drinking too much, or she is just tired, butyou can almost hear Lindsay Lohan snoring when looking at next picture.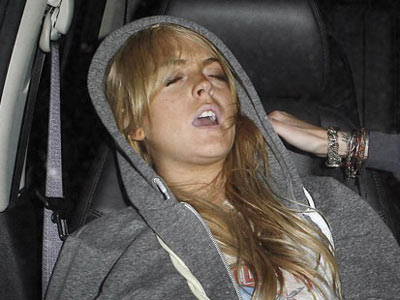 Then we have The Governator in one of his classical movie scenes where he is fighting for his life. It appears that he survived as always, and that he is back again. By the way, this scene could also be used for some whitening toothpaste advertisement.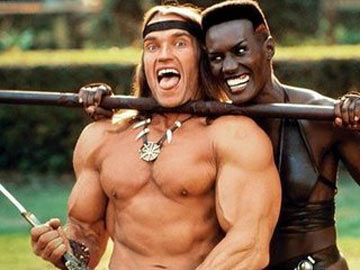 And for the end, we are returning to the beach, where we started with George Clooney. Hugh Jackman is ending the story with my absolute favorites. It is extremely rare to see such elegance of movements, like in the pictures below.
This is all for today, but if you like funny celebrity faces and situations, this could become regular kind of articles
which will appear on CelebritiesTAN.com, just to break a daily routine of celebrity pictures when they were young. I would like to hear what do you think. We can make some kind of poll which picture is the funniest one. I am waiting for your comments. See you next week, when we are going to publish a lot of great celebrity pictures and facts from childhood. I wish you all to enjoy easy and relaxed Labor Day.
Filed under: Uncategorized | Tags: Funny |





(5 votes, average: 4.80)


Loading ...