Before moving on to a new Celebrity X issue, I want to apologize because I didn`t publish new posts in the past two days. Last week I announced some brand new categories that are yet to come and other interesting stuff which are scheduled to appear on CelebritiesTAN.com throughout this week. We are considering migrating site to WordPress platform because it is more flexible and gives us much more room to play with some new and exciting features. In that way we could make the site even more interactive and playful so you would have more stuff to enjoy on CelebritiesTAN.com. Because of this transfer we are spending a lot of time researching what is the best way to export data and migrate the design to have better look and feel for you as our number one priority. Given that, please have some patience for the next month or so. We'll keep you posted about our progress.
Today I prepared a little bit harder Celebrity X issue. This picture is really rare, and there is no way to know who it is, unless you are his loyal fan. But don`t worry, I`ll give you few hints. The person on the picture was born in Los Angeles, but his mother moved from Germany to the U.S. during her childhood, while his father is half of Italian and half German descent. His parents gave him name after one worldwide famous artist, but soon they divorced, when he was just one year old. He firstly appeared in a TV show as a five years old boy. In relatively short period of time he managed to progress into top category of Hollywood superstars, with his extraordinary sense for acting. He has amazing list of roles in numerous blockbusters in his successful acting history, but his claim to fame was role in which he acted as Toby in This Boy's Life in 1993. I hope this helps you enough to realize who could it be. Continue reading and find out is your answer the right one. Be sure to double-click on the "+/- Show Answer" link right below to reveal the answer.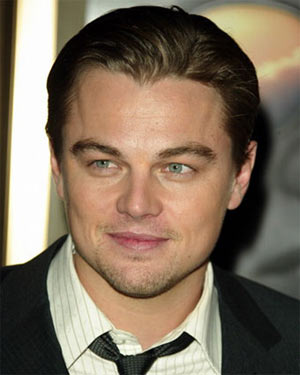 Maybe the most important fact was that little boy on the picture was named after one famous artist(or to be more precise precise, after famous painter). That painter is the greatest genius of Renaissance, Leonardo da Vinci. The story says that his pregnant mother was standing in front of a da Vinci painting at a museum in Italy when Leo first kicked. Ok, it`s obvious now that today Celebrity X is Leonardo Di Caprio. I hope that it wasn`t too hard to guess this celebrity, and if you want to read more about Leo, then visit his Celebrity Then And Now article, where you`ll find everything about his childhood and way to fame, as well as unique collection of rare pictures from his younger days. Enjoy!
Filed under: Celebrity X | Tags: Acting |





(5 votes, average: 3.20)


Loading ...