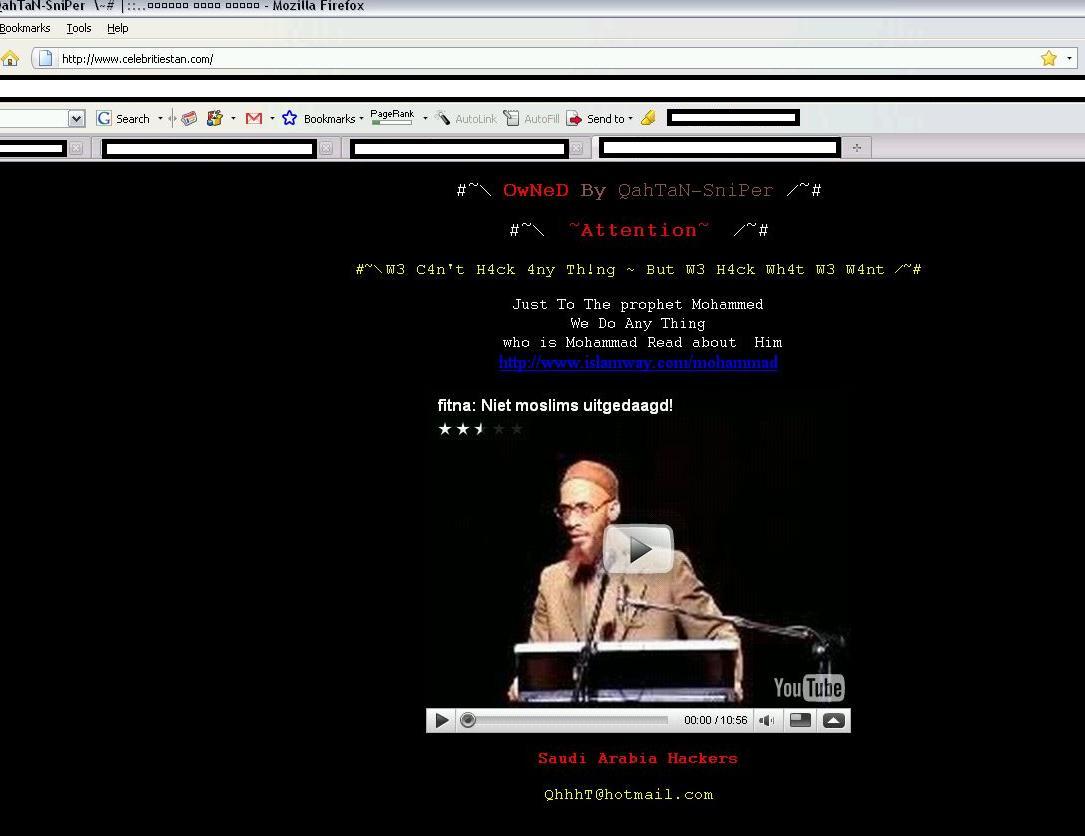 As you could have seen, about 15 hours ago some Saudi Arabi hackers attacked our site.  We had to reinstall the whole wordpress platform, upload all the posts and fix the errors caused by this attack. I hope you didn't get scared as I did, because this is the first time something like this happened to me. I thought, as a lot of you also probably think, that this kind of stuff happens only in movies… Well, guess again…
I was a t work, talking to my colleagues, and one of them asked me to show him my celebrities site we've been talking about the other day. So I said sure, and typed the address in my firefox address bar. All of a a sudden, the site appears… but it' doesn't look farmiliar at all.. I started reading and immediately it hit me when I saw "You've been hacked by.."  This stuff really happens. Here's the screenshot for those of you who didn't catch it. Clicking on the image makes it larger.
Filed under: Uncategorized | Tags: Funny |





(2 votes, average: 5.00)


Loading ...