Hi Everybody, I haven't been posting for a while now and you'll soon find out why. We have been working on a secret project for the past six months or so and today is THE DAY of our first release.
For the first month or so we have been busting our heads trying to grasp the basics of Objective-C and the whole iOS development thing and we have come a long way since then. Today we are proud to  say that we have released the most comprehensive and best looking catholic app on the iPhone App Store. It is beautifully designed, supports 8 major languages + LATIN and has over 1000 prayers that you can read and learn. I know that it already sounds pretty big, but that's not all.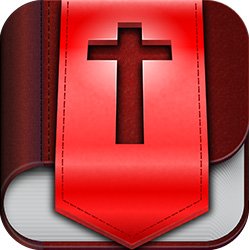 Available on the app store!
It also includes:
★ Interactive holy rosary that automatically determines days of the week and adjusts prayers and misteries accordingly .
★ Languages: English, French, German, Italian, Poland, Spanish, Portuguese, Croatian(Hrvatski) + LATIN
★ Implements Facebook share, InApp email, AirPrint support and InApp "Invite your friend by SMS"
★ Sound Effects, font adjustment
★ …Much much more
You can check the details on our official website or you can check it out in the app store!
Now, the first day on the app store is crucial to every application. In order for the app to become popular it has to reach a certain amount of downloads the first day. Well TODAY is the FIRST DAY! Get Breviary, rate and comment it on the App Store… and above all – invite as many of your religious iPhone-mates to give it a try as well! The app sells for $2,99 and I can promise you it's worth every penny!
Your endorsement is highly appreciated!
Filed under: Uncategorized |